You And Your Family Come First
"You want to feel better, do more, and enjoy life to its' fullest. We exist to help you do just that. Our goal is to change your life for the better...now! Whatever that means for you, don't wait!"

-Dr. Joshua Steinke
Mon: 8:30-6:00
Tues: 9:00-1:00
Wed: 8:30-6:00
Thur: 12:30-6:00
Fri: 9:00-1:00
Sat: Closed
Sun: Closed for Worship
As A Steinke Family Chiropractic Member You Receive
Gentle, Effective Adjustments with the Torque Release Technique

Open Scheduling so You Can Walk-In When You Need to. No Appointments Necessary.

Continual Health Education for the Whole Family

Elderly Specific Care
Flexible Payment Options so You Can Save More on Your Care Plan

Pregnant Mother Specialty Adjustments

Infant & Child Adjustments

A Caring Staff that Serves You Beyond Your visit
What's A Typical Visit Like?
Know Exactly What You Need!
Make informed decisions with our personal "plain-english" explanations.
We make sure to clearly explain your results and care plan so you can make the best possible decisions for you and your family's health.
Learn more about your first visit.
We want you to feel at home and comfortable. Knowing what to expect can help accomplish that. Learn more.
But don't just take our word for it. Here's what our clients say:
I HIGHLY recommend Steinke Chiropractic, I was so nervous walking in, but they made it so welcoming. They take the time to explain everything to ensure you understand what is going on.. I'm now excited about getting everything back to as normal as possible.. and the journey along the way with Dr. Josh and Staff!! I am so thankful for all the reviews I have read, it made my decision so much easier on choosing to start the healing with Steinke Chiropractic!! Also, pricing is VERY reasonable, another reason I'm thankful!!
Definitely 10 Stars!!
-Rachel Price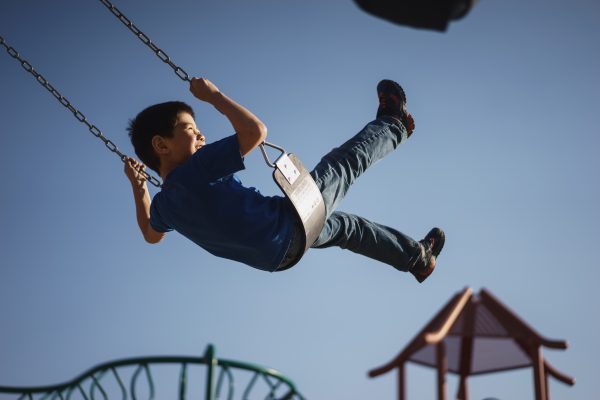 Dr. Josh has been amazing not only with me but my 10 year old! My 10 year old was suffering from frequent headaches and body pains due to always being on the go and playing every sport made to man I'm happy to say just after 4 visits the headaches are no longer an issue!! As for me, I felt as if my body was 80 years old and frequent migraines just after 3 visits and I'm feeling my age again and my headaches still come but not as intense I look forward to what the next few visits will do for us! A huge thank you to Dr. Josh and the entire staff for treating us like family and being so informative on everything you do. We are truly blessed to have found an amazing chiropractor that cares!! Again thank you to all of you!
-Amber King
I have had terrible pain in my right clavicle for many months as well as bad knees for 4 years. I was so depressed thinking I could no longer exercise without pain or not at all. I've always been active yet at 48 years old my knees felt 90 . Dr Steinke took his time and using Torque Release fixed me!!!!! I'd been in months of PT, stretched, massaged- but I couldn't heal fully on my own. I am absolutely amazed. I didn't know my knees could be helped, and by a tiny non painful little pop. I feel giddy! God led me there and I feel blessed.
-Jennifer Witer
Free Downloads  &  Resources Just For You
Mon: 8:30-6:00
Tues: 9:00-1:00
Wed: 8:30-6:00
Thur: 12:30-6:00
Fri: 9:00-1:00
Sat: Closed
Sun: Closed for Worship